Metal Prints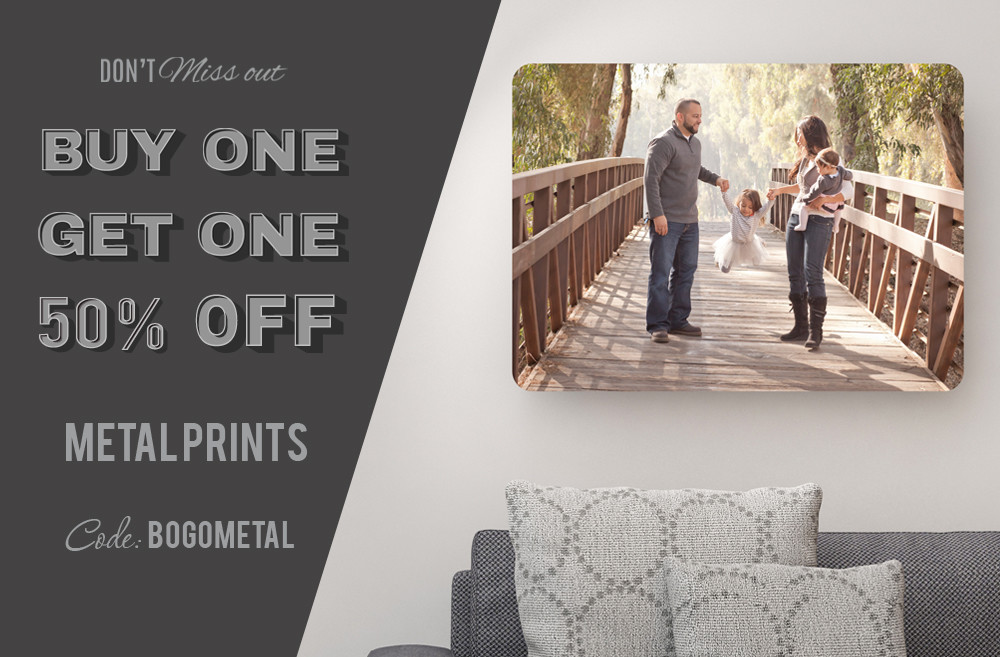 Not all clients are traditional. Some are over-the-top, out of the ordinary, or insanely fun. But that's okay - because it always makes for a great shoot. When it comes time to order images, though, things get a little more tricky. How do you satisfy your toughest clients and give them something no one else has?
Metal prints are a great alternative to traditional prints or canvas wraps. It's our most unique product, and it's something you can't find at other printing companies. When you order one of our metal prints, your images will be printed on a white-based metal rather than a brushed aluminum, giving it a vibrant, matte finish.
Metal prints from Suncoast Photo Solutions are completely customizable. We have several different sizes and layouts available, giving your clients plenty of options to choose from. We also offer mounting solutions so you can mount your metal prints, such as gatorboard blocks or metal mounts.
Looking for even more customization? Try our metal on metal prints.
Ready to order metal prints and give your clients something truly unique? Click below to order.

<! -------------------------------- End 3Col -----------------------------!>